Josie Faass
CPTR Co-Director and Executive Director of the Robert Schalkenbach Foundation
Josie has a longstanding interest in the intersections of public policy, preservation and use of the natural environment, and intergenerational equity. Prior to joining the Robert Schalkenbach Foundation and founding the Center for Property Tax Reform (with Co-Director Joshua Vincent), she held a variety of positions within academia and state-level regulatory institutions, where she gained on-the-ground experience with topics ranging from brownfields remediation and reuse, to natural resource damage assessment, to improving health outcomes in socioeconomically disadvantaged communities. Josie's work at CPTR is driven by her desire to lay plain the many biases in our current property tax system and offer viable, site-specific solutions to correct it.
Center for Property Tax Reform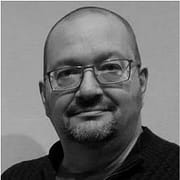 Joshua Vincent
CPTR Co-Director and Executive Director of Center for the Study of Economics
Josh joined CPTR in 2019 as co-director. As Executive Director of the Center for the Study of Economics (CSE), Josh brings 25 years of practical experience of education, outreach, and research into local tax systems. He focuses on land value tax implementation where appropriate, and has designed property tax shifts for some of the 16 LVT jurisdictions In Pennsylvania. He's published many essays and op-eds dealing with the politics and economics of tax policy.
Center for Property Tax Reform
407 Nassau Street
Princeton, NJ 08540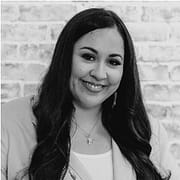 Stephanie L. Cullins
Director of External Affairs
Stephanie Cullins joined RSF/CPTR in December of 2020. Stephanie is a graduate of Rutgers University and holds a Master of Public Administration (MPA). Stephanie has a range of experience working in outreach, advocacy, fundraising, and wellness. She has worked for nonprofit organizations serving marginalized populations such as Planned Parenthood of Metropolitan New Jersey and the AIDS Resource Foundation for Children. She has also founded a small grassroots organization called Yoga Gives. She works independently to push forward progressive ideologies and continuously advocates for economic, social and racial justice for all.
Center for Property Tax Reform
Michael R Ward
Geospatial Full Stack Developer
Michael joined RSF/CPRT in March of 2021. Michael is a graduate of Temple University and holds Bachelor's degrees in Geography & Urban Studies and Economics. He is currently enrolled in a Professional Science Master's (PSM) in Geospatial Data Science at Temple University with an expected graduation of 2022. Michael's interdisciplinary professional experience includes geospatial information systems, environmental conservation, and finance. Michael is passionate about utilizing data and technology to drive conversation and policy changes surrounding equity.
Center for Property Tax Reform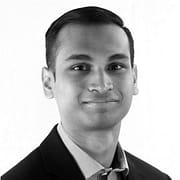 Washiq Ahmed
Research Associate
Washiq joined RSF as a Research Associate in 2021. Washiq is a graduate of the University of Pennsylvania and holds a Master of Public Administration (MPA). His focuses are in public finance and economic development. Washiq's past professional experience includes consulting positions with the International Economic Development Council and ImpactED. He brings a mix of both qualitative and quantitative approaches to research and is excited to support efforts in advancing economic opportunity.
Center for Property Tax Reform