Josie Faass
CPTR Co-Director and Executive Director of the Robert Schalkenbach Foundation
Josie Faass joined RSF as Executive Director in April, 2019. Prior to taking on this role, she served as Director of Academic Affairs at the Institute for Advanced Study in Princeton, where she oversaw programming for scholars and alumni, and supported operations and governance in collaboration with institutional leadership and the Board of Trustees. Josie holds a Ph.D. in urban planning and public policy from Rutgers University's Edward J. Bloustein School, and has expertise in qualitative and quantitative research, advancement, and program management.
Center for Property Tax Reform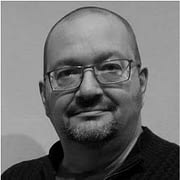 Joshua Vincent
CPTR Co-Director and Executive Director of Center for the Study of Economics
Joshua Vincent joined the Center for the Study of Economics (CSE) as Associate Director in 1993. He has served as Executive Director since 1997. At CSE, Vincent has worked as a consultant to over 75 municipalities, counties, NGOs, and national governments. Vincent works with tax departments and elected officials in restructuring their jurisdictions' taxation to land-based systems. Vincent sponsored and spoke at many events for New Jersey, Maryland, and Pennsylvania municipal conferences. Vincent has testified as an expert witness on the impact of land taxation, from the municipal level up to state legislatures in Texas, Connecticut, Maryland, Indiana and Ohio. Since 2000, Vincent and CSE have conducted over 50 land tax impact studies for cities all over the US.
Center for Property Tax Reform
407 Nassau Street
Princeton, NJ 08540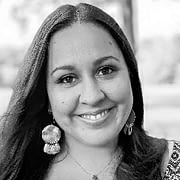 Stephanie Barrios-Cullins
Community Outreach and Engagement Coordinator
Stephanie Barrios-Cullins has a range of experience working in outreach, advocacy, fundraising, and wellness. She has worked for nonprofits serving underserved populations such as Planned Parenthood and founded a small grassroots organization called Yoga Gives. Stephanie is a graduate of Rutgers University and holds a Master of Public Administration (MPA) and is also certified in over 500 hours of yoga teacher training. She also works independently through a wellness lens serving marginalized women and teaches workshops and trainings based in social justice, diversity, and inclusion within yoga.
Center for Property Tax Reform
Michael R Ward
Geospatial Full Stack Developer
Michael Ward joined RSF as Geospatial Full Stack Developer in 2021. Michael has experience in data science, geographic information systems, and finance. He is passionate about utilizing data and technology to highlight inequity and drive change. Michael obtained bachelor's degrees in geography & urban studies and economics from Temple University, as well as a certificate in GIS. He is currently pursuing a master's degree in geospatial data science from Temple University.
Center for Property Tax Reform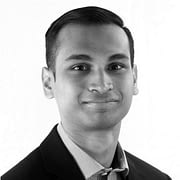 Washiq Ahmed
Research Associate
Washiq Ahmed joined RSF as a Research Associate in 2021. He is currently a MPA candidate with the University of Pennsylvania's Fels Institute of Government. His focuses are in public finance and economic development. After graduating as a double major in economics and government and politics from the University of Maryland, College Park, he joined Morgan Stanley's Listed Derivatives business. His recent professional experience includes consulting positions with the International Economic Development Council and ImpactED. In addition to financial services, Washiq also has experience in healthcare consulting and legislative research. Washiq has a passion for seizing new challenges and fostering supportive communities. In his free time, he's excited to explore Philadelphia and discover new hiking trails.
Center for Property Tax Reform