The Robert Schalkenbach Foundation and Center for the Study of Economics are pleased to announce the creation of the "Center for Property Tax Reform" (CPTR), a new, joint undertaking between these long-time collaborators.Both RSF and CSE share…
https://mliakd0peh7e.i.optimole.com/MsTeNkY-thF07w05/w:150/h:150/q:auto/rt:fill/g:ce/https://centerforpropertytaxreform.org/wp-content/uploads/2020/02/CPTR-Logotransparent-bg.png
0
0
Josie Faass
https://mliakd0peh7e.i.optimole.com/MsTeNkY-thF07w05/w:150/h:150/q:auto/rt:fill/g:ce/https://centerforpropertytaxreform.org/wp-content/uploads/2020/02/CPTR-Logotransparent-bg.png
Josie Faass
2019-11-04 10:48:43
2019-11-04 12:53:30
Announcing CPTR
Imagine speaking to a Mayor and City Council. They accept the idea of a two-rate land value tax (LVT), meaning a higher tax on land assessments and a lower tax on building assessments. They agree LVT is a worthwhile change. However, keep in mind that the city will raise the same revenue as from its current one-rate property tax.
https://centerforpropertytaxreform.org/wp-content/uploads/2022/03/Erie-Downtown-Aerial-Photo-CPTR-Blog.png
628
1200
Joshua Vincent
https://mliakd0peh7e.i.optimole.com/MsTeNkY-thF07w05/w:150/h:150/q:auto/rt:fill/g:ce/https://centerforpropertytaxreform.org/wp-content/uploads/2020/02/CPTR-Logotransparent-bg.png
Joshua Vincent
2022-03-01 12:42:47
2022-03-30 18:35:45
The LVT Playbook: So, how do you build a Land Value Tax?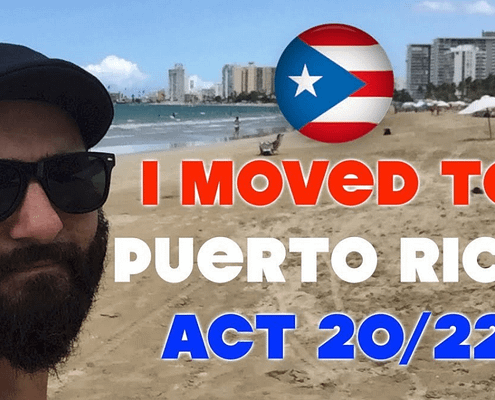 The Puerto Rican budget depends to a high degree on the Sales and Use Tax (IVU for its Spanish acronym)  and the Commonwealth income tax and corporation tax. To pay off hundreds of billions of dollars in bonds, Puerto Rico decided to pay off the bonds with the IVU. Current bond debt and unfunded pensions amount to about $125 billion. There is no guaranteed revenue stream to rebuild infrastructure after earthquakes and hurricanes. The Commonwealth government has made its books look good by reducing aid to municipalities. Municipalities have no own-source funding. The cost of basic needs for the populace, such as energy, export facilities, and the Jones Act, makes life on an impoverished island very expensive indeed.
https://centerforpropertytaxreform.org/wp-content/uploads/2022/02/Puerto-Rico-Blog-Post-CPTR-Feature-Image.png
628
1200
Joshua Vincent
https://mliakd0peh7e.i.optimole.com/MsTeNkY-thF07w05/w:150/h:150/q:auto/rt:fill/g:ce/https://centerforpropertytaxreform.org/wp-content/uploads/2020/02/CPTR-Logotransparent-bg.png
Joshua Vincent
2022-02-09 12:40:26
2022-03-30 18:34:43
Puerto Rico: On the Edge of Some Very Risky Business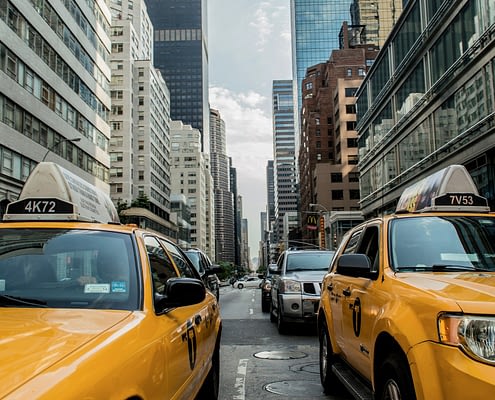 The current economic life of New York City is almost unrecognizable when compared to that of just a year ago.  Faced with the collapse of the tourist and business travel industries, hotels that reported second quarter occupancy rates surpassing…
https://centerforpropertytaxreform.org/wp-content/uploads/2021/09/taxi-381233_1920.jpg
1276
1920
Josie Faass
https://mliakd0peh7e.i.optimole.com/MsTeNkY-thF07w05/w:150/h:150/q:auto/rt:fill/g:ce/https://centerforpropertytaxreform.org/wp-content/uploads/2020/02/CPTR-Logotransparent-bg.png
Josie Faass
2021-10-06 17:16:14
2021-10-06 17:41:04
A New But Familiar Vaccine for New York's COVID Economy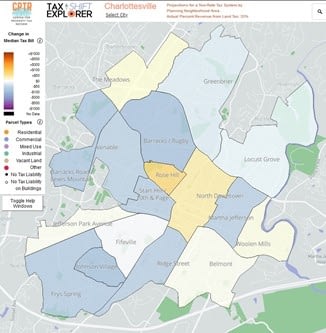 The Center for Property Tax Reform (CPTR) is excited to announce the newest addition to the Tax Shift Explorer: the city of Charlottesville, VA. Population-wise, Charlottesville is one of the smaller cities to be mapped on Tax Shift Explorer…
https://mliakd0peh7e.i.optimole.com/MsTeNkY-KU6PB2Ic/w:auto/h:auto/q:auto/https://centerforpropertytaxreform.org/wp-content/uploads/2021/06/Shifts-in-property-and-land-tax-in-Charlottesville-VA.jpg
333
326
Michael Ward
https://mliakd0peh7e.i.optimole.com/MsTeNkY-thF07w05/w:150/h:150/q:auto/rt:fill/g:ce/https://centerforpropertytaxreform.org/wp-content/uploads/2020/02/CPTR-Logotransparent-bg.png
Michael Ward
2021-06-14 12:41:47
2021-06-14 13:10:30
Shifts in property and land tax in Charlottesville, VA
Last January, CPTR piped up with its observations on the surprise bid of Andrew Yang for the mayoralty. Borrowing from his own 2016 presidential campaign, he proposed a basic income (BI) plan for those New Yorkers left behind by pandemics, economic…
https://mliakd0peh7e.i.optimole.com/MsTeNkY-4xBxBJUg/w:auto/h:auto/q:auto/https://centerforpropertytaxreform.org/wp-content/uploads/2021/05/Corner-Lot-Under-Our-Feet.jpg
278
370
Joshua Vincent
https://mliakd0peh7e.i.optimole.com/MsTeNkY-thF07w05/w:150/h:150/q:auto/rt:fill/g:ce/https://centerforpropertytaxreform.org/wp-content/uploads/2020/02/CPTR-Logotransparent-bg.png
Joshua Vincent
2021-05-25 16:51:40
2021-05-26 10:47:48
After Covid and local recessions…Unearthing the Big Apple's revenue under its feet