Your faithful correspondent returned from the Legislative Summit of the National Conference of State Legislatures, held August 1-3, 2022. 
Since our mission is to present politically neutral and "just the facts, ma'am" research, it's a blessing to meet and break bread with a political, national, and otherwise diverse audience. We like to build relationships with people on both sides of the aisle because they see that the land value tax serves the communitarian and free market philosophies. 
Most attendees believe that local and state governments are about to face yet another recessionary environment. This means just like COVID-19, just as with the real estate crash in 2008, the dot-com crash, the post-Gulf War era, the 1970s oil crisis, etc., revenues will take a haircut. 
The attendees were open to telling their stories and hearing about new tools which could break the seemingly intractable cycle of wealth and want. "Business as usual" doesn't work, and sub-national elected officials know it.
One State at a Time
Every form of tax is supposed to do one thing: get money from you to the government. But unfortunately, nobody likes it, and people can weasel out of it legally or otherwise and leave the brunt of tax bills to innovators, workers, and families. 
All the following conversations are paraphrased; you don't need to know who said them. This is universal.
Part One: Hawaii
We spoke to a state representative from Hawaii. He's not happy with the impoverishment of formerly healthy communities. It's a naturally wealthy state, recently populated (or infested) with tech billionaires on a land-buying binge. The lineup includes the usual suspects: Larry Ellison, Zuck, Oprah, Jay-Z/Beyoncé, and Jeff Bezos. 
Zuckerberg may be the most offensive arriviste. First, he brought lawsuits onto neighboring indigenous smallholders to force sale. Then he built a Great Wall around the whole parcel. Then Mark's people got a huge plot of land from a local 501 c (3) preservation nonprofit.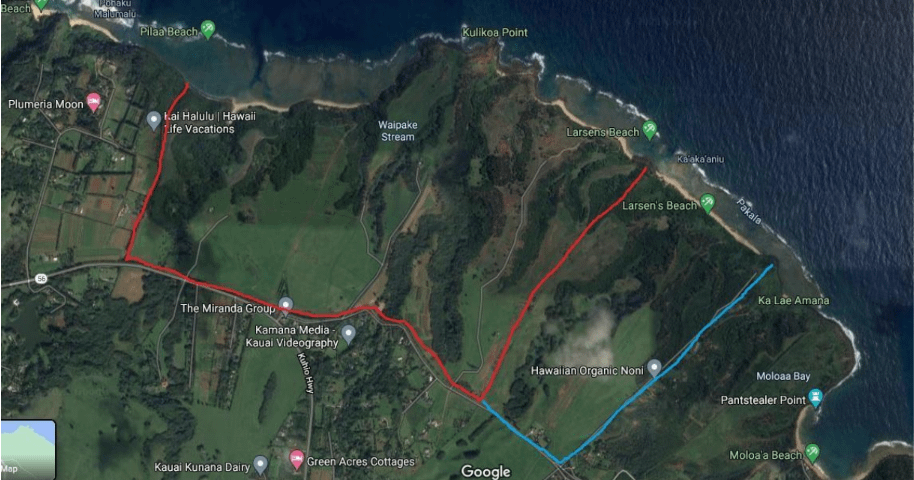 Zuck's Place!
Is There a Policy Response Instead of an Emotional One?  Yes.
Hawaii also has a mind-bending affordable housing crisis for working-class and middle-class families. In 2020, over 60% of Maui's homes went to buyers who didn't intend the purchase to be their primary residence. 
An ongoing fiscal problem apart from housing affordability is that property taxes are meager relative to other forms of government revenue. This is a legacy from the colonial era when the legal government of Hawaii (the Queen) was toppled by New England freebooters. As a result, a more traditional land tenure system was dumped in favor of fee simple, enabling massive aggregations of land under concentrated ownership. 
Hawaiians, particularly indigenous peoples, are becoming sensitive to the disadvantages of a low property tax. The most glaring issue is an overreliance on excise taxes, kind of a sales tax in reverse. The income tax is somewhat progressive, although the highest marginal rate has been bumped to 11%. However, the income tax quickly ramps up to about 7%, pegged to a gross income of $19,000 a year. Corporate taxes are middling at 6.4%. 
It would strike a careful observer that the lion's share of wealth in Hawaii is indeed in the land. However, a quick glance at news reports and perusing property sales (see above) shows that the big game is real estate. So this begs the question: should the state government get a cut if the way to get rich is through the land? It might make more sense than holding working people upside down and seeing what spare change falls out.

Taxation in Hawaii
Property taxes have an exciting history in the Aloha State. Upon achieving statehood, Hawaii introduced a statewide land value tax. The back story is fascinating because it seemed to actually work where development was wanted. 
But a lower tax rate on buildings offset by the higher land value rate led to over-development quickly throughout the 60s. Critically, the overall property tax rates were just too low, a continued practice. Then as boomers will recall, Joni Mitchell visited Hawaii and complained about all the visitors (irony alert!). So they paved paradise and put up a parking lot, thus ruining Joni's view from her hotel balcony. 
The state land tax was too much of a hot potato. The land-rich plantations, pineapple ranches, and waterfront landowners didn't want to pay for the privilege of waiting for their jackpot to ripen. 
So property tax administration was sent to the four counties in 1978. However, property did have the heavy hand of zoning and classification. Now everything is settled down to ten classifications.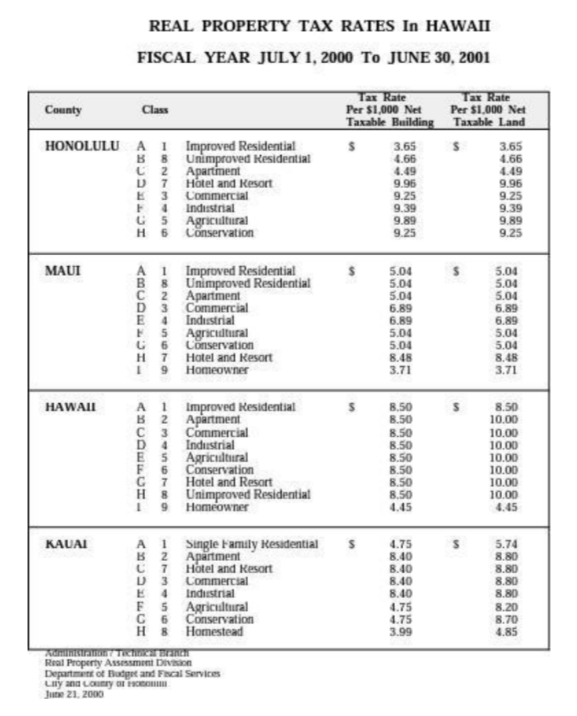 Those Were the Days – Thanks to Gary Kiyota
Until about ten years ago, the counties had split-rate land value taxation. The system was gradually whittled away. For example, some counties have a higher tax rate on vacant land. That's not good enough to change behavior, and Hawaii's effective property tax rate is nearly the lowest in the United States., along with other states where Big Land is king, like New Mexico and Louisiana.
Where did the land go? 
Then there is the mysterious transition from reporting on Hawaii's split-rate land value tax to the bare-bones presentation of information in 2022. 
The author worked well with the property tax administrator in Hawaii County, Gary Kyota. Gary had served as the state administrator of the property tax. He moved to the County assessment department after the state ended LVT and moved the property tax administration to the counties in 1978. 
Gary produced detailed information on valuations, revenues, and tax rates in an annual report, faithfully sent every year. Sadly, collation and collecting the data was no longer his remit. Still, he kept producing this valuable work until his untimely death in 2003. We can but hope that today's assessment administrators will work for public clarity on a vital topic.
Above Image: Gary's Work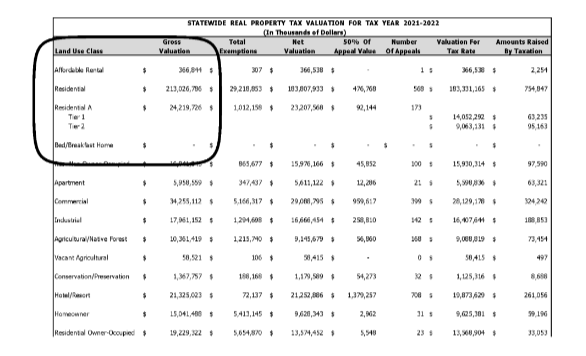 Above Image: Not Gary's Work – 2022
As mentioned, reporting from the state of Hawaii is partial. The data is there, but it will be a bear to put it together without a new sense of mission to fix the property tax.
The Future Can Be Bright
In 2021, discussions started about bringing sanity and revenue to the state. A constitutional amendment may be necessary, but a growing constituency does exist. The status quo is literally kicking people off of their land and houses. Stay tuned!
https://mliakd0peh7e.i.optimole.com/MsTeNkY-tfIyJ89E/w:auto/h:auto/q:mauto/https://centerforpropertytaxreform.org/wp-content/uploads/2022/08/CPTR-Blog-Article-Report-from-Denver-2022-NCSL.png
600
1200
Joshua Vincent
https://mliakd0peh7e.i.optimole.com/MsTeNkY-thF07w05/w:150/h:150/q:mauto/rt:fill/g:ce/https://centerforpropertytaxreform.org/wp-content/uploads/2020/02/CPTR-Logotransparent-bg.png
Joshua Vincent
2022-08-18 22:44:56
2022-09-12 08:22:00
A Report from Denver: The 2022 NCSL